Volkswagen : from diesel to electric cars
There is no translation available.
Volkswagen AG secured 20 billion euros ($25 billion) in battery supplies to underpin an aggressive push into electric cars in the coming years, ramping up pressure on Tesla Inc. as it struggles with production issues for the mainstream Model 3.
The world's largest carmaker will equip 16 factories to produce electric vehicles by the end of 2022, compared with three currently, Volkswagen said Tuesday in Berlin. The German manufacturer's plans to build as many as 3 million of the cars a year by 2025 is backstopped by deals with suppliers including Chem Ltd, and Contemporary Amperex Technology Ltd, for batteries in Europe and China.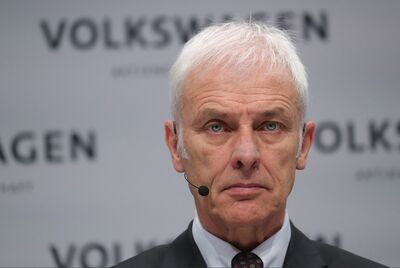 With the powerpack deliveries secured for its two biggest markets, a deal for North America will follow shortly, Volkswagen said. In total, the Wolfsburg-based automaker has said it plans to purchase about 50 billion euros in batteries as part of its electric-car push, which includes three new models in 2018 with dozens more following.
Volkswagen's battery plans compare to Tesla's $17.5 billion worth of purchase obligations as of last year, including $15.4 billion in deals through 2022, primarily related to buying lithium-ion cells from Panasonic, according to a recent filing. Volkswagen called its battery tender one of the biggest purchasing initiatives in the auto industry.
As of next year, the 12-brand group will roll out a new battery-powered model "virtually every month," Chief Executive Officer Matthias Mueller said at the company's annual press conference. "This is how we intend to offer the largest fleet of electric vehicles in the world."
To read the full article, written by Chris Reiter and Christoph Rauwald/Bloomberg on March 13th, 2018, please click on
https://www.bloomberg.com/news/articles/2018-03-13/vw-secures-25-billion-battery-supplies-in-electric-car-surge
---